An effective Information Operation capability has many commonalities with commercial marketing and corporate communications. All must achieve operational and strategic objectives, whilst maintaining organisational and personal security.
Drawing upon this understanding and expertise combined with additional sector knowledge and subject matter experts, i3 Gen offers specialist InfoOps capability development and support.
Training for Information Operations Teams
Information Operations covers a wide range of Information Activities including; Strategic Communications; Audience Analysis and Behavioural Psychology; Intelligence Analysis (incl. Open Source); Messaging, Engagement and Communications; Public Affairs; Key Leader Engagement; Civil/Military Interaction; Crisis Communications; Countering Violent Extremism.
Understanding these different activities and how they all work together, plus how they integrate with wider activities is critical to undertaking Integrated Action and achieving Joint Effects.

i3 Gen develops and delivers bespoke training courses and exercises covering strategic and tactical workflows; tools and platforms which will increase Information Operations confidence and capabilities.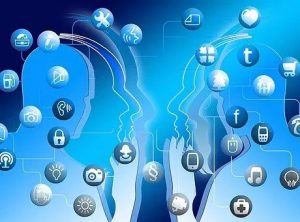 Training and Coaching for Senior Staff
The prevalence and impact of Digital and Social Media is irrefutable. As such, senior staff should be fully aware and take advantage of these powerful platforms and take advantage of wider Information Manoeuvre capabilities and opportunities.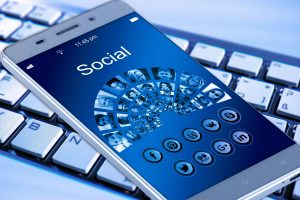 i3 Gen will ensure programme participants will be informed and comfortable using Social Media platforms for Engagement and Communications; understanding the 'Why, When, How and What' to be both effective as individuals and exploit Social Media to support broader Command Intents and Objectives.
Information Activities Support and Management
For organisations that seek to augment their team or that wish to bring in additional advice and support, i3 Gen offer Information Operations support services.
Our experienced practitioners can provide you with strategic planning and advice; work with you to augment your InfoOps capability or fully deliver defined Information Activities either as a 'one-off' or ongoing basis.
Our network of recognised Subject Matter Experts, covering the full range of Information Operations, allows us to build custom skillsets as determined by the project requirements. This approach allows us to provide the best value to our clients and still deliver a single client point of contact.
A critical part of effective planning is testing the plans against adversarial activity. The role of Red Teaming
in Information Operations is no less critical, but it requires specialist Knowledge, Skills and Experience to be meaningful.
Red Information Operations Team  >>RIOT<<  is i3 Gen's specialist service provided to Information Operations planning teams.
Our breadth of knowledge and understanding of unbounded Information Operations techniques and practices enables RIOT to present challenging scenarios and reactions that will lead to more resilient InfoOps plans and more comprehensive Contingency Planning.
Monitoring and Evaluation
Our expertise in Social Media analytics and Open Source Intelligence techniques, combined with our specialist Intelligence Subject Matter Experts enables i3 Gen to offer an evaluation service that can monitor and provide feedback on an Information Operations planning exercise or evaluate ongoing Information Activities.